Today, the air sterilizer developed by Weiyi Environment adopts the new ternary semiconductor sterilization technology and passed the detection of the coronavirus HCoV-229E of Zhongke Testing Technology Service (Guangzhou) Co., Ltd. The test report shows that Weiyi Environment Sanyuan The removal rate of the integrated semiconductor sterilization module against the coronavirus is 99.99%!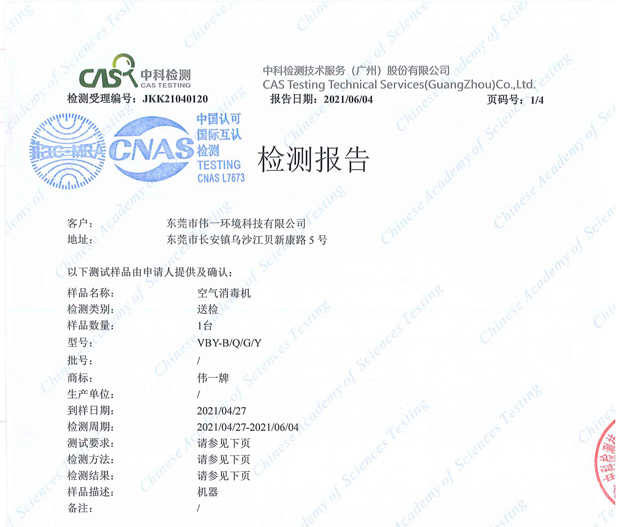 Getting this test report really deserves it. Since its establishment, Weiyi Environment has been focusing on in-depth research in the field of sterilization and purification, and has innovatively invented the ternary semiconductor + RHS sterilization and purification technology. It has obtained two national invention patent authorizations and dozens of The authorization of a utility model patent has realized the transformation from passive sterilization and purification to the integration of active and passive, and has made a good breakthrough in the coexistence of human and machine in sterilization technology. This technology is widely used in Weiyi Environment's full range of sterilization and purification products.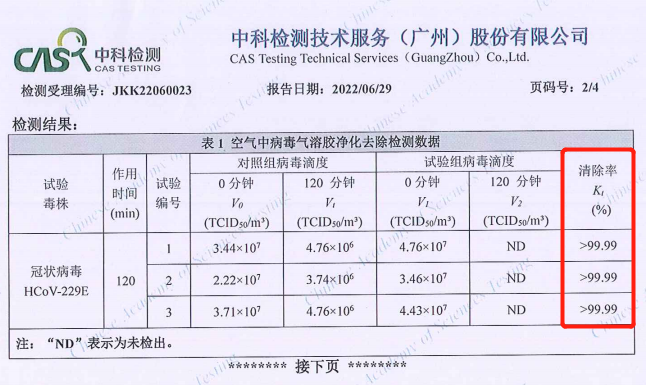 The new crown epidemic that began to ravage the world in 2020 has made the whole world realize once again what virus pollution is one of air pollution! The air sterilizer developed by Weiyi Environment, as one of China's top ten fresh air brand products, is also the leading brand of fresh air for sterilization and purification in China. , has a very prominent role in blocking the cross-infection and spread of the epidemic indoors. Therefore, it is widely used in makeshift hospitals, nucleic acid testing huts, hospitals, operating rooms, and crowded places. . . Due to the high infectivity of the new coronavirus, Weiyi Environment's three-in-one semiconductor sterilization module has not obtained the test report of the national authoritative testing agency for the data of killing the coronavirus. The test results of 99.99% clearance rate" once again proved the highly effective and absolute inactivation of the coronavirus by Weiyi Environmental's ternary semiconductor technology with authoritative data, which will play a role in the promotion and application of Weiyi Environmental in the market. Very good moat effect!