On the morning of May 17, 2022, at the press conference on the prevention and control of the new coronary pneumonia epidemic in Shanghai, Zhu Renyi, director of the Disinfection and Infection Control Section of the Shanghai Center for Disease Control and Prevention, introduced the disinfection methods for commercial buildings and public places. .
He said that due to the relative gathering of people in commercial buildings and public places, preventive disinfection should be done in terms of people, objects, and the environment to minimize the risk of the spread of the new crown.
Regarding the environment, he suggested that the risk of environmental transmission of the new coronavirus should be reduced through daily cleaning and disinfection. Before reopening commercial buildings and public places, the ventilation facilities in key parts such as toilets and showers should be checked and maintained, and ventilation facilities should be kept in good condition. If a central air-conditioning ventilation system is used, a return air purifier and sterilizer should be installed at the central air-conditioning duct and the related equipment and components should be cleaned, disinfected or replaced according to the requirements of the regulations.
Over the years, Weiyi has produced three types of air disinfection and purification devices for return air outlets that have been introduced to the market in response to the individual needs of users, and have been successfully applied to many buildings across the country.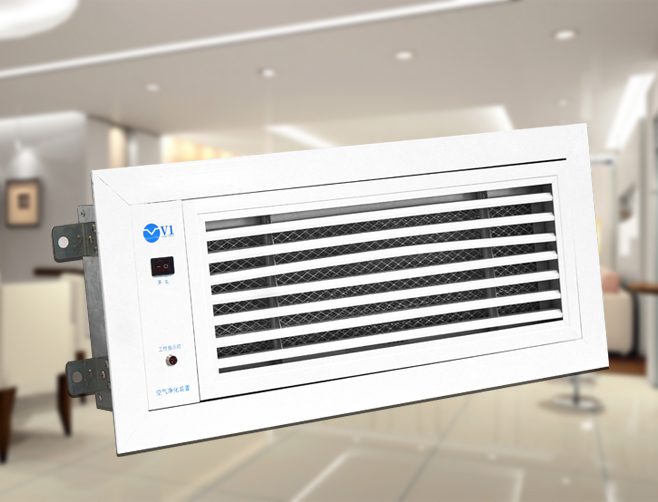 It is installed at the return air outlet of the central air-conditioning fan coil. When the indoor air-conditioning system is running, it disinfects and purifies the air in the air inlet and return air at the end of the air conditioner, so that the indoor air can be fully purified and disinfected.